You can request a plan change through our super simple plan change tool by logging in to My Orcon and tapping on Change Hub in the top right-hand corner.
You're able to change your speed, switch between the Low and Standard power plans, request one or multiple SIM cards, rent the Google Wifi, add on wiring and maintenance insurance, enable our family filter, or place a move order – handy right?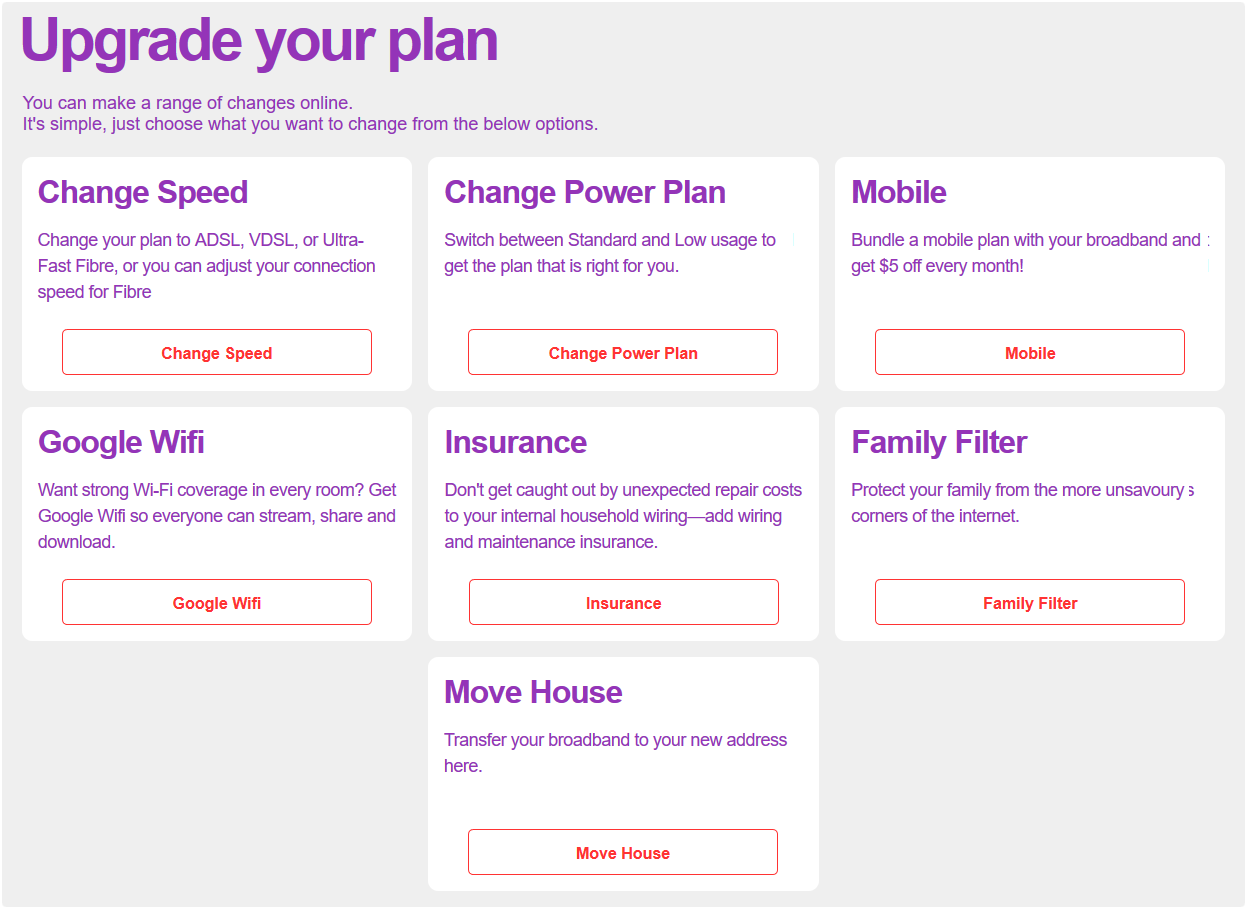 Need something else?
Check out our setup information, other changes you can make online, or some helpful tips: