Microsoft Outlook 2010/2013
Start Outlook.
On the Filemenu, click Info and click Account Settings.
Select Account Settings from the list.
On the E-mail tab, click New and Select Email Account, and then click Next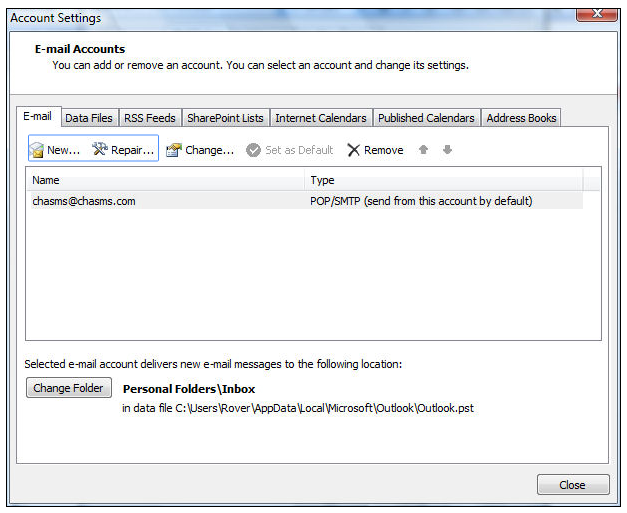 Click to select the Manually configure server settings or additional server typescheck box, and then click Next.
Click Internet E-Mail, and then click Next.
In the Server Information section, select IMAP for Account Type.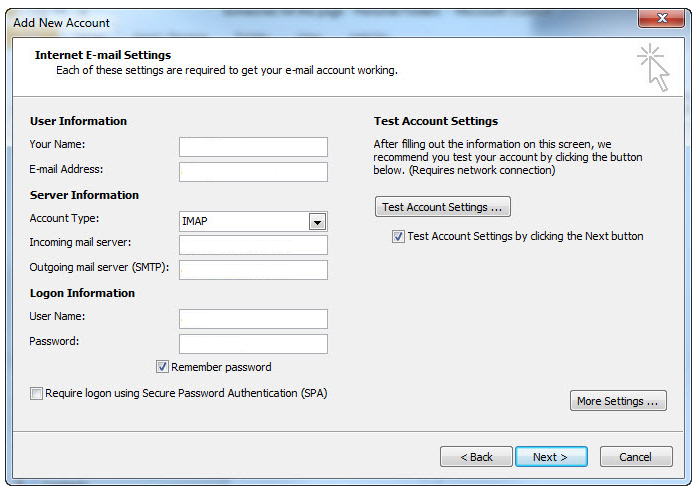 In the Your Namebox, enter your name exactly as you want it to appear to recipients.
In the E-mail Addressbox, type your e-mail address.
In the User Namebox, type your account name.
In the Passwordbox, type your password.
In the Incoming mail serverbox, type the name of your IMAP4 server.
In the Outgoing mail server (SMTP)box, type the name of your SMTP server.

Note: IMAP4 is a retrieval protocol. You must have SMTP to send your messages.
Click Nextafter you have completed entering this configuration information, and then click Finish.
Mac Mail
Protect messages that you've already downloaded
Open Mac Mail
Select Mailbox > New Mailbox
Set Location to "On My Mac" and call it something like "My Old Inbox"
Move any messages from your old POP3 email account into this new folder to ensure you don't lose them
Set up your new IMAP account
In Mac Mail choose Preferences > Accounts
Select the name of your POP account and then select Advanced
Uncheck "Enable this account"
Select Choose File > Add Account
Select IMAP as Account Type
Enter imap.orcon.net.nz into the Incoming Mail Server field
Enter your Orcon email username and password
Select Continue
If you have entered the correct information, your new IMAP account should work right away