My Orcon is our really easy to use online portal for managing your account where you can change your plan, monitor your usage, pay your bill, and more!
You'll receive an email once you've joined us to set up your account for the first time. Follow the link, create your password, and use your email address as the username to log in to My Orcon.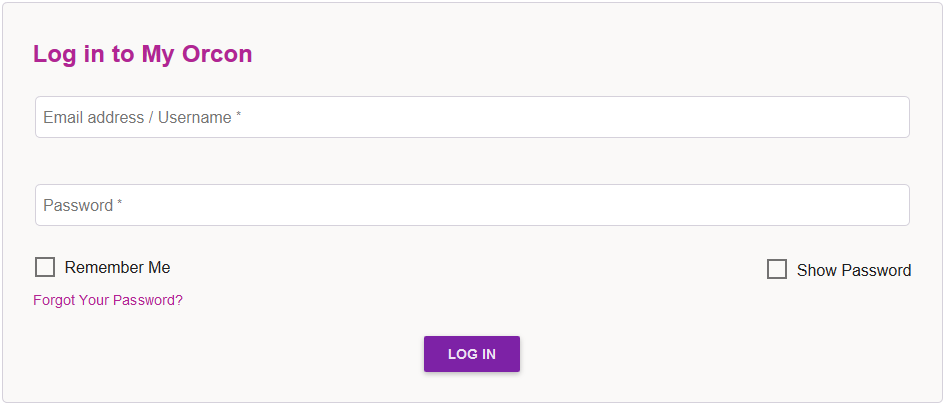 If you didn't get the set up email (or you need to reset your password for any reason), use the 'Forgot Your Password?' link to reset it.
Need something else?
Check out other setup information, changes you can make online, or some helpful tips: