Log into My Orcon and scroll down the home page to find your data and calling usage underneath your plan details. The data tab allows you monitor how much internet your household is using on a daily basis and stores historical usage for reference.
Click on Voice Calls to find your calling activity, current charges (excl GST), and a list of numbers you've called with the date, duration, and cost of each. If you have a mobile calling pack, the charges will remain at $0.00 until you start going over your included minutes.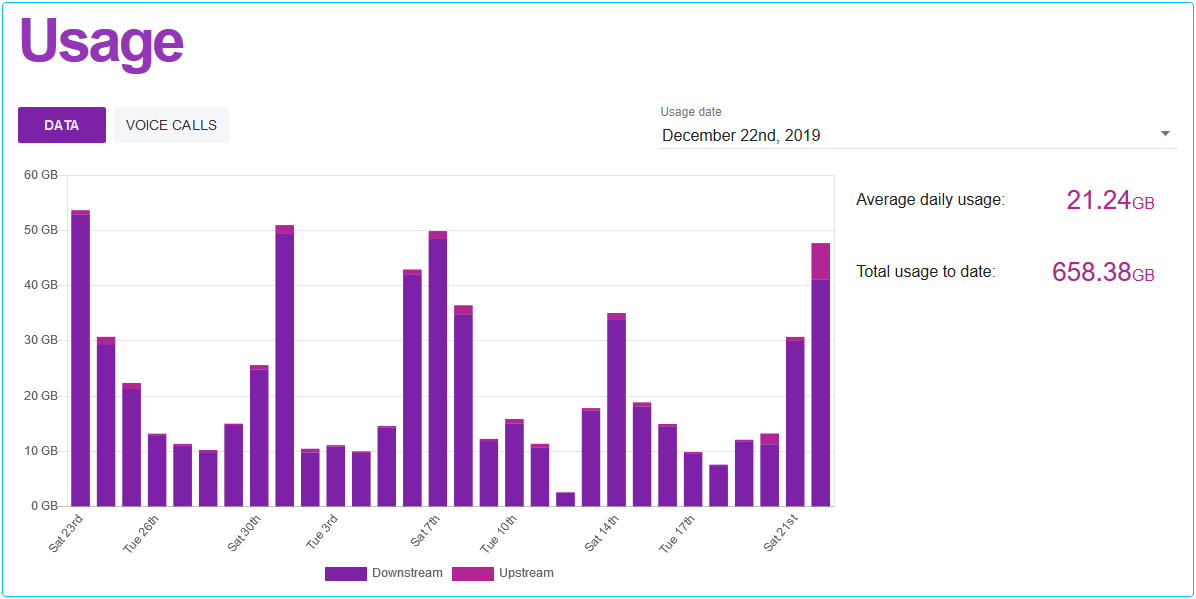 Need something else?
Check out other setup information, changes you can make online, or some helpful tips: