How to check the network interface card and/or ethernet adapter speeds on your windows computer?
Press Windows + R and type "control panel"




Select "Network and Sharing Centre" from the options.

 
Select "Change adapter settings"


Right Click on "Ethernet or Local Area Connection" and Click on "Status"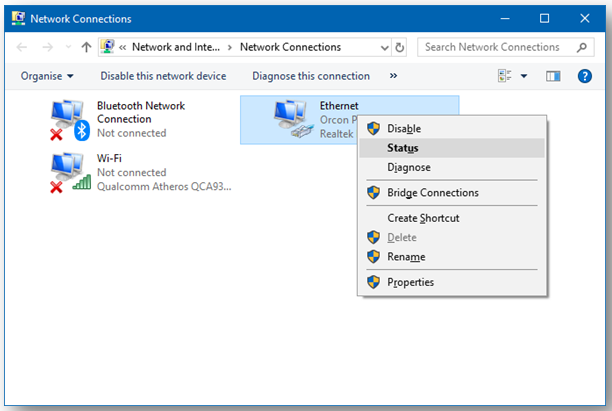 The Status window will show you the Speed of the Network Interface Card of your PC.
For examples –
PC with a 100Mbps Network Card will show up only 100Mbps next to speed.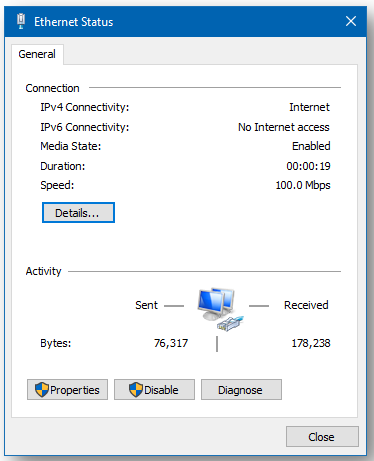 PC with 1000Mbps or 1Gbps Network Card will show 1.0Gbps next to speed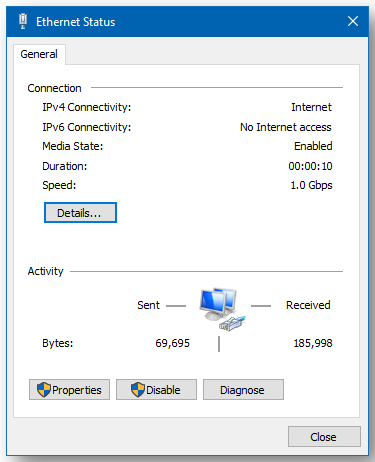 If you have a 100mbps Ethernet Card/Network Interface Card on a Gigabite connection, upgrade the card to 1Gbps or test speeds with another PC which has a Gigabite Ethernet Card/Network Interface Card.