Manually selecting your Wi-Fi channel could improve wireless performance if you live in an apartment or suburb with lots of other access points around.
This should only be used as a last resort, if you experience frequent signal drops within close range to your modem. Before you change your Wi-Fi channel, check out how to fix slow Wi-Fi.
What are Wi-Fi channels?
A router can have multiple frequencies to broadcast data, for example, our NF18AC supports two frequency bands: 2.4Ghz and 5Ghz. Each band can be split into chunks commonly called channels, which isolate a small portion of the frequency to better serve all Wi-Fi devices connected to it.
2.4Ghz wireless has great range and will be fine for general browsing, YouTube and Facebook. If you're close to the router and want to enjoy High Definition streaming, you should connect to 5GHz as it has a much greater throughput capability. Due to the high frequency of 5Ghz, it's signal cannot travel as far as 2.4Ghz.
Should I change my Wi-Fi channel?
The reason certain channels aren't the best choice to use is because they are crowded by many wireless networks trying to talk over each other.
Your Orcon wireless router is already quite smart and automatically changes the Wi-Fi channel to avoid interference from other networks. It's generally better to leave your channel setting as 'AUTO' and let your modem do it's thing. However, as a last resort, if you are noticing that your signal is dropping often it is worth manually selecting the least congested channel.
Note: When we update modem firmware, it can take 1-2 days for your modem to automatically select the best channel. After an update, please wait a few days before changing the channel.
How to change your Wi-Fi channel
Download a Wi-Fi analyser to your device.
Go to the Google Play or MacOS App Store to download a Wi-Fi analyser to your mobile, tablet or computer. NB: Orcon does not support these applications.
Run the application and you should see other nearby wireless networks.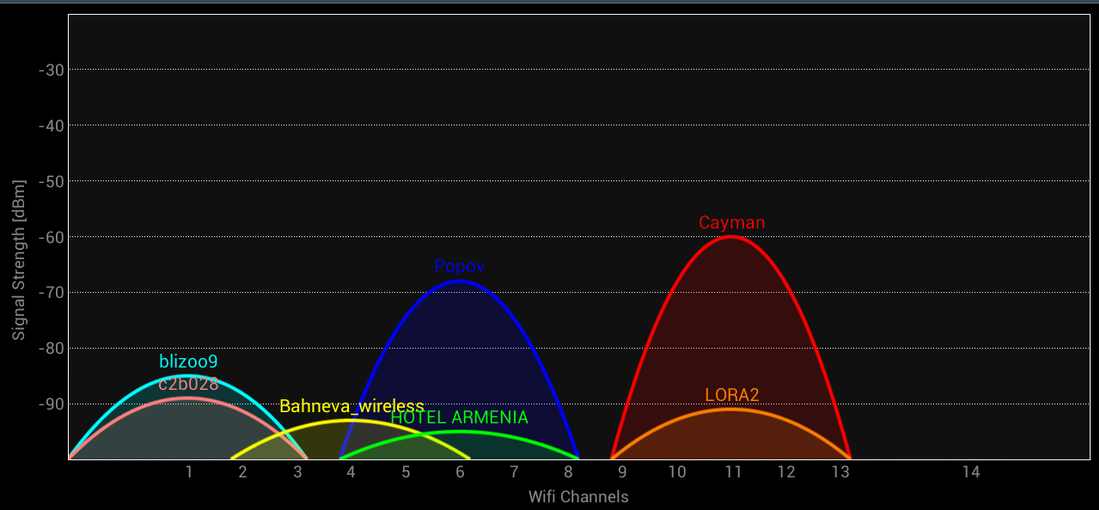 In the above screenshot, you can see that there are several neighbouring Wi-Fi networks, concentrated around the 1,6 and 11 channels. These channels are crowded and are likely interfering with each other.
Select the least congested channel
Login to your modems interface and select the least congested channel for your 2.4 and 5Ghz bands. We recommend choosing a channel above 7 for your 2.4Ghz band.
You can usually access your modem interface by visiting 192.168.1.1 in your browser. If that doesn't work, you can access your wireless settings here.
Still can't get Wi-Fi in every room?
While changing your Wi-Fi channel can improve performance in certain environments, it is unlikely to provide strong performance and range throughout your home.
A single wireless access point will struggle to spread strong signal everywhere, because of several factors such as the layout of your house, solid building materials, metal appliances and interference from other Wi-Fi networks.
You can see the limitations of Wi-Fi in your own home by measuring signal-strength with apps like Wi-Fi Strength Meter (Android) or Wi-Fi Sweetspots (iOS)
Generally, the best solution to poor Wi-Fi performance is to introduce more wireless access points.
A mesh network offers the best coverage throughout your home. Mesh networks work independently from your current modem and use multiple Wi-Fi points to spread a strong signal to every room. For larger or multi-story homes, rent two Google Nest Wifi points for $10/month each or three points for $15/month. Find out about Google Wifi.