Once you've been connected, you'll be notified by email that your first invoice is ready. This includes your account number, owing balance, and a link to your new online account. Follow the link, log into My Orcon, and check out your full invoice for a breakdown of the charges. Awesome!
Important information
You pay in advance for the homeline, internet, and mobile services and in arrears for any variable or usage charges such as phone calls or your electricity.
This means there will be a partial charge from your connection date up to your billing date plus the standard charge for the coming month. You'll also see a one-off modem delivery charge if you're renting one from us.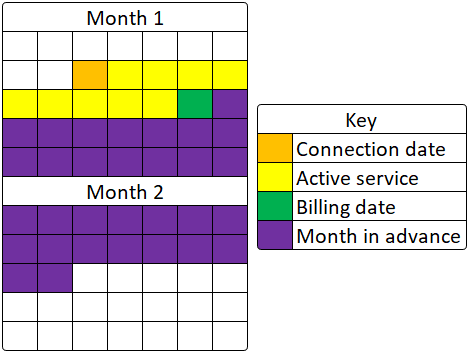 If something isn't right with your invoice, get in touch and we'll help sort it out!
Need something else?
Check out our billing options, other explanations of your charges, or some commonly asked questions: