Within the Extras section near the bottom of your invoice, you'll see all of the charges not covered by the rest of your bill. This includes your calling, add-ons, rental costs, one-off charges, discounts, and any credit placed on your account. You can find your extra charges by logging into My Orcon and checking your latest invoice.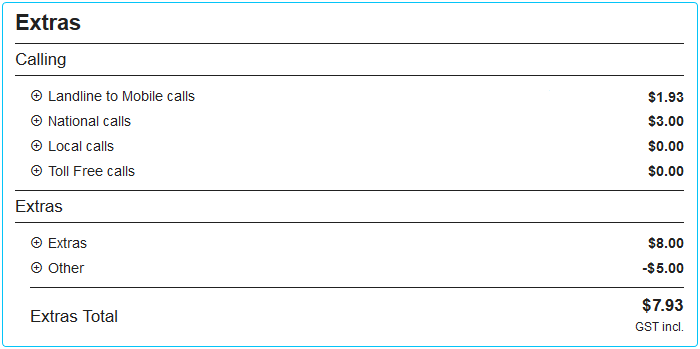 Calling extras
All of the calls you make are found under Calling in the Extras section. Click on the collapsible drop downs to see the date, type of call, number, duration, and individual charge rounded to the nearest minute.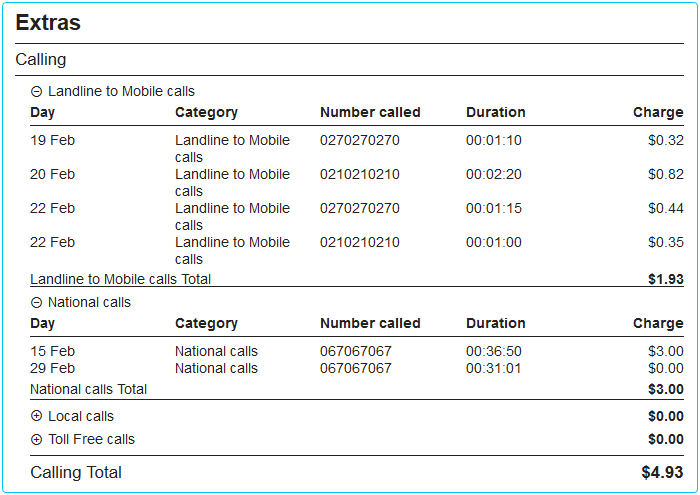 Other extras
You'll find a lot of useful information under Extras and Other in the Extras section (multiple extras, we know). You'll find one-off charges like the modem delivery and any homeline and internet add-ons you have under extras. To see your discounts, credit placed on your account, or special rental charges – just check under the other drop down. Easy!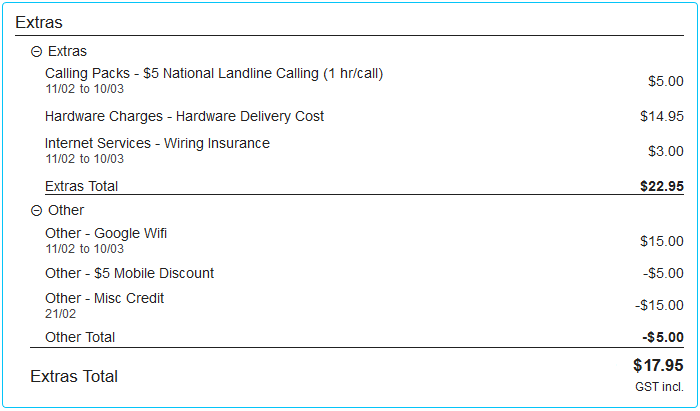 If something isn't right with your invoice, get in touch and we'll help sort it out!
Need something else?
Check out our billing options, other explanations of your charges, or some commonly asked questions: