You can choose to pay your bill weekly, fortnightly, or monthly in My Orcon using our flexible billing feature. You can even select a specific day which is really handy for making sure your bill is paid just after pay day, not just before!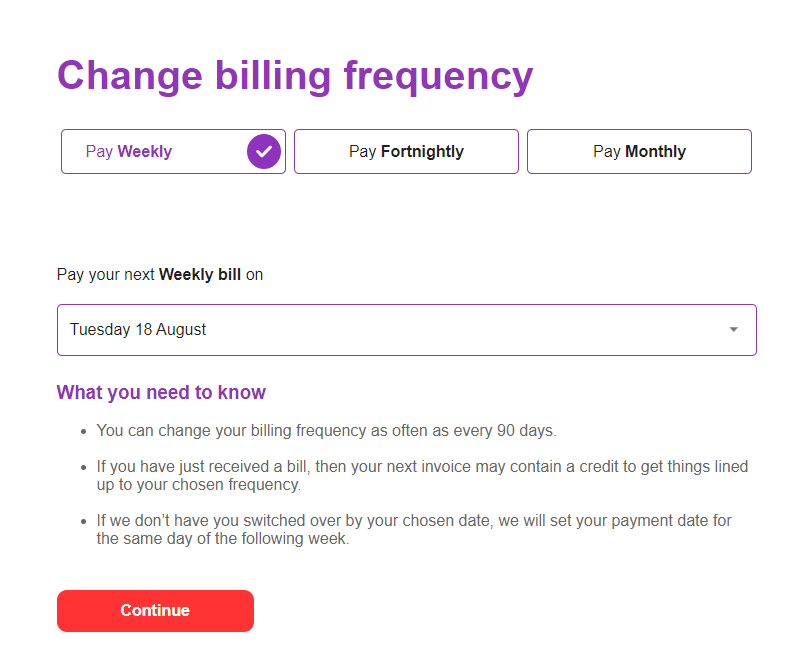 Please note
You'll have to meet the following conditions to change your billing frequency:
You've received at least one bill from us.
You haven't changed your billing frequency in the last 90 days.
The service you have is up to date - legacy products aren't compatible.
If you have a mobile on your account, this will still be billed every 30 days, regardless of the billing cycle you've chosen.
Need something else?
Check out our billing options, a breakdown of your charges, or some other commonly asked questions: