There is a ton of helpful information on the home page when you log into My Orcon. The first section is Billing Information which displays a bar graph that compares all of your monthly bills for quick reference.
On the right hand side you can see your account balance, if you have an automatic payment method set up, an option to pay now via a credit/debit card, your latest and previous invoices, your billing history, and a link to update your automatic payment method.
Check out our payment options, a breakdown of your charges, or some common billing questions if you need more help!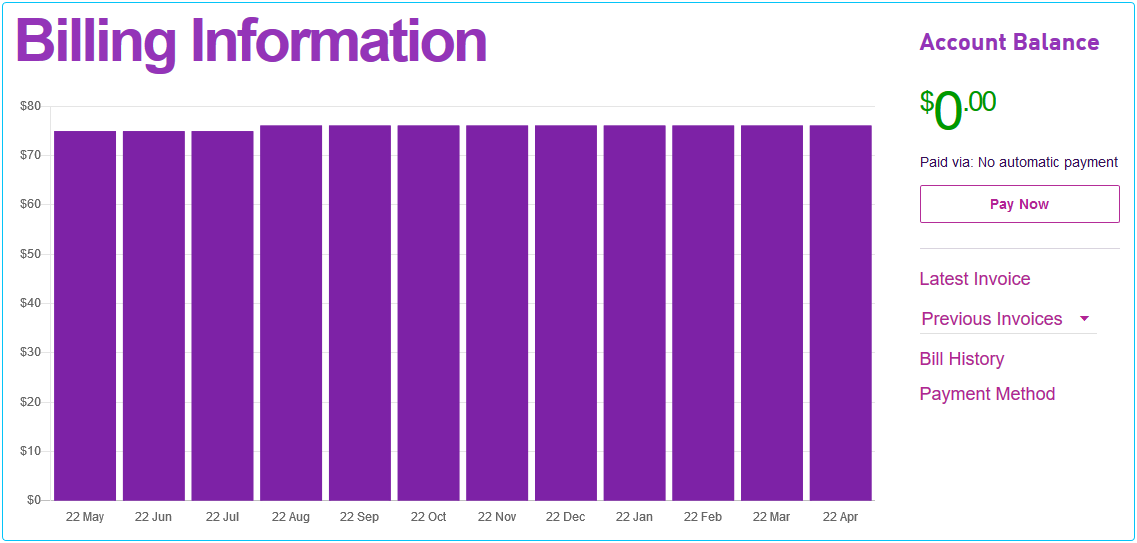 Need something else?
Check out other setup information, changes you can make online, or some helpful tips: